Categories:
Other Brands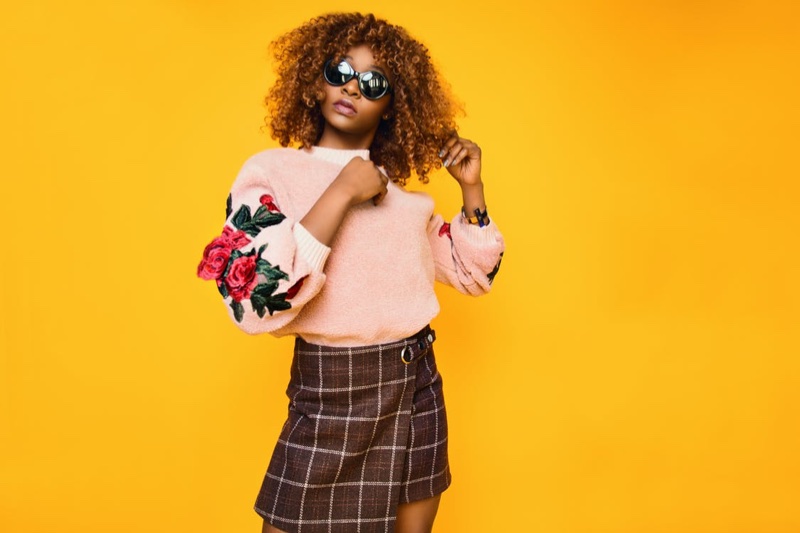 Photo: Pexels
Building your own personal fashion style can be a tough thing to do. It takes a lot of work to figure out what you like and make sure you are not just imitating the style of others. You also need to make sure that you are not just following what your friends are telling you they like.
Developing your own style means you need to look and feel comfortable, but it can also give you a new confidence. One unique way to make sure you are truly building your own style is to start a fashion blog.
A fashion blog helps you draw on the expertise of others, and much like a fitness or diet blog can do much more than help you on your journey. It can inspire others that they can also find their own personal fashion style.
The first step you will need to take of course is to set up your website. This means you need to register your domain name, find a host, and design your site using a template of some sort. Once you have done those things, you are ready to get started.
SEEKING INSPIRATION
Truly the first thing you are looking for is inspiration. Do you like hipster chic, or are you more drawn to a clean and minimalist look? Do you like more feminine styles with lace and floral patterns, or are you drawn to more solid colors and simple designs?
You can look around and draw from the looks of others, but you can also blog about your journey to search for inspiration. You will probably combine more than one fashion style, and your readers can share with you their favorites and why they like certain styles.
Not only will your readers benefit from sharing with you what inspires them, but it might make them consider their own journey to find their personal fashion style.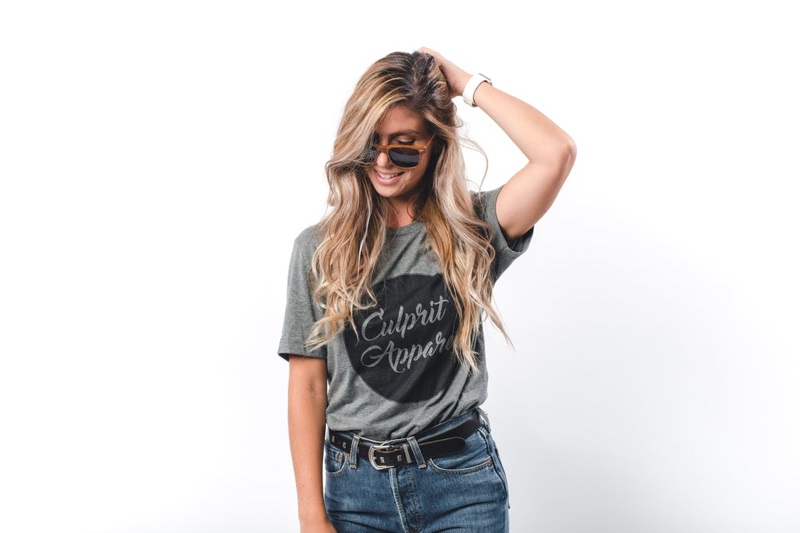 Photo: Pexels
GET HELP CLEANING OUT THAT CLOSET
You already have clothes hanging in your closet. Some of them will fit with the new inspiration you are after, some will not. The likelihood is that in the cleanup process, you will find some things you didn't even remember that you had. You will see what you were once passionate about, and if it still fits with the look you are going for now.
Your blog allows you to turn to your audience for inspiration and help. Does this skirt belong? Should this blouse stay or go? Donate or burn to put it out of its misery? Your audience can help you with these decisions and more.
ANALYZING YOUR LIFESTYLE AND GOALS
While there is always a certain amount of fun in fashion, there is also a practical side to it. What are your personal and professional goals? If you plan to work in an office as an administrative assistant, your wardrobe will have to be much different than if you are planning to work in a retail environment.
This does not mean that professional styles cannot be cute or have your own personal touches. It just means that these things need to be more subtle and fit in at least somewhat with the look you are expected to have.
Although many professions have eased up on dress code requirements, there will be some instances where your professional goals will take precedence over your personal desires.
You also need to consider your lifestyle. Are you active, and love to be outdoors all summer long, or do you prefer the nightlife over the rugged look? This will greatly influence the contents of your wardrobe and the things you continue to add to it.
Of course, you will need to have a variety of clothing anyway to accommodate for certain events, but the focus of your wardrobe should be centered around your lifestyle and your personal and professional goals.
BUILDING CONFIDENCE
While not all of the feedback you get from having your own fashion blog will be positive, most people will find a way to encourage you and help build your confidence in yourself and your decisions about fashion.
As your following grows, you will know that you are doing something right. People pay attention to things they like, and that should let you know you are on the right track.
At the same time, take negative comments and build on them. First, sometimes they will help you make better fashion decisions. Secondly, not everyone will like your style and what you are doing, and that's okay. When you have detractors, it means that in some ways you stand out from the crowd.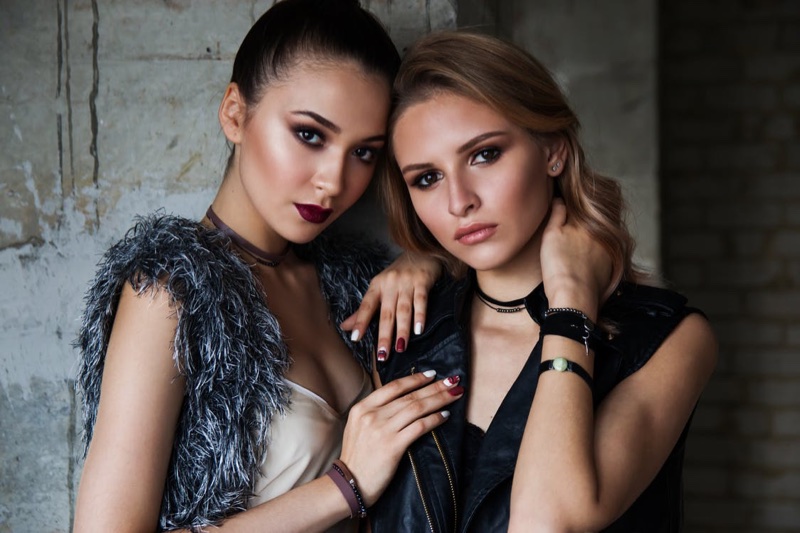 Photo: Pexels
ACCESSORIZING
One of the toughest things about fashion is building the right accessories. From jewelry to a variety of purses, scarves, hats, and even shoes every outfit seems to demand something new.
Having your own fashion blog helps you reach out to your audience for a couple of reasons that will help you accessorize:
● Bargains: Your audience will know where the best deals are and can share that information with you.
● Cross-accessorizing: Your audience can also share with you what accessories will work with several outfits and styles, saving you time, money, and closet space.
● Getting it Right: Even as you learn and grow into your fashion style, you will make mistakes, and you can rely on your blog audience to help you get it right.
A blog can help your fashion style develop in so many different ways, and accessorizing is just one of them.
BEING AUTHENTIC
It is easy to imitate. It is easy to follow the crowd. It is much tougher to step outside your comfort zone and truly embrace your own personal fashion style. However, it can be done, and starting your own fashion blog can help you embrace your authenticity.
Building your own fashion style does not have to be a journey you take alone. From inspiration to help cleaning up, a blog audience can be very helpful. Aligning with your goals, gaining confidence and authenticity will all be easier with a little help from friends along the way. Starting your own fashion blog helps you find those friends along the way.
comnum(0) tbcount(0) tbcount(204)
Categories:
Other Brands
Bringing back the classic to the modern world, meet the Louis Vuitton Neo Triangle Bag for the Spring Summer 2018 Collection. The Neo Triangle Bag reminiscent of the original Vernis Bag from the 1999 and the 2000. It features a nice ladylike shape for the glamorous woman and it's small but powerful. So let's dive into the details.
The Design
Crafted in rectangle shape, the Neo Triangle Bag glams up any scene. It shines because of the modernized Monogram Embossed Patent Leather. It's a classic while at the same time – timeless.
Colorful is another thing. During the upcoming seasons, you will need some bright color to match your summer dress (or other outfits). And what are even more stunning are the additional boho-chic tassels that come with it. The tassels neutralized the shiny patent, making it easier to become your next everyday bag. But of course, you can also remove the tassels whenever you want.
The Embossed Patent is made from cowhide leather. This bag also features 2 toron handle for tote carry but also a removable shoulder strap (non-adjustable).
The Interior
This handbag might be small, but don't overestimate its capability. The interior is quite organized with structured pockets. Inside you will find a flat pocket and one main compartment to store all your vital essentials. Also, the bag opens and closes with a double zip closure.
The Prices And Sizes
Measuring 9.2' x 6.5' x 4.5' inches, priced at $1920 USD, $2420 CAD, €1420 EUR, £1320 GBP, $16400 HKD, $2530 AUD, ¥233280 JPY, 15200 CNY via Louis Vuitton boutiques.
More Images And Colors
comnum(0) tbcount(0) tbcount(202)
Categories:
Other Brands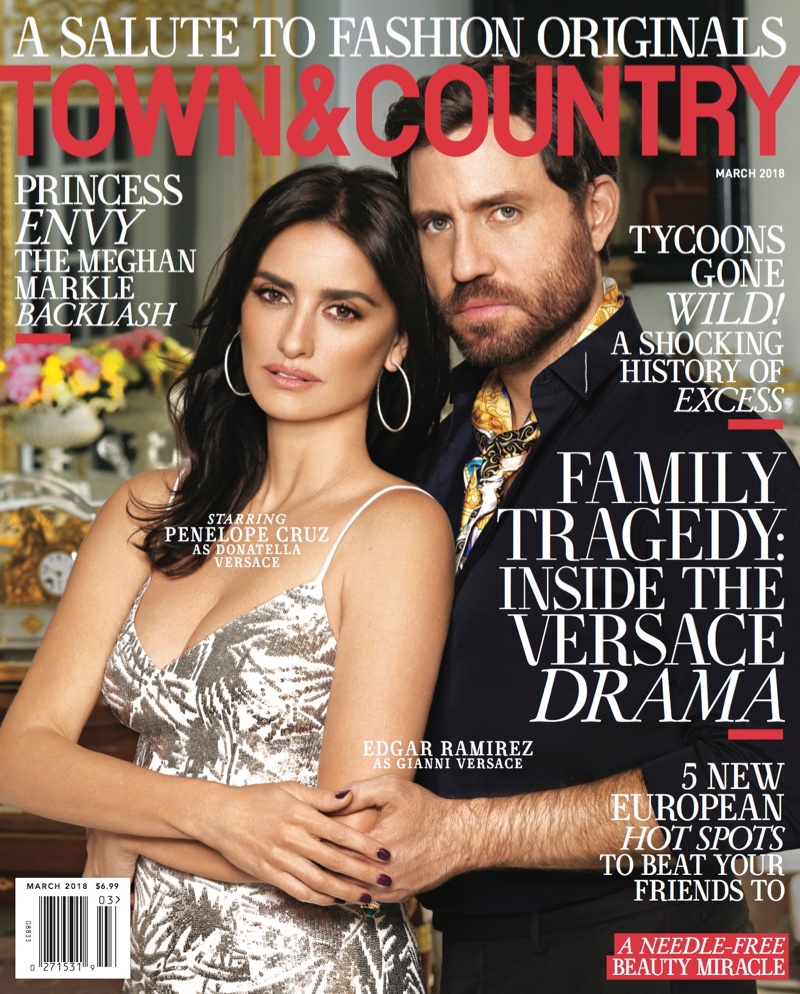 Penelope Cruz & Edgar Ramirez on Town & Country March 2018 Cover
Stars of 'American Crime Story: The Assassination of Gianni Versace', Penelope Cruz and Edgar Ramirez, grace the March 2018 cover of Town & Country. Lensed by Tom Munro, the actors look glam with Penelope wearing a Michael Kors Collection dress and Edgar clad in Dior Homme. Stylist Nicoletta Santoro dresses the pair in opulent fashions from the likes of Prada, Oscar de la Renta and Dolce & Gabbana.
Related: Penelope Cruz Wears Glamorous Styles for ELLE Spain
COVER SHOOT: PENELOPE CRUZ FOR TOWN & COUNTRY MARCH 2018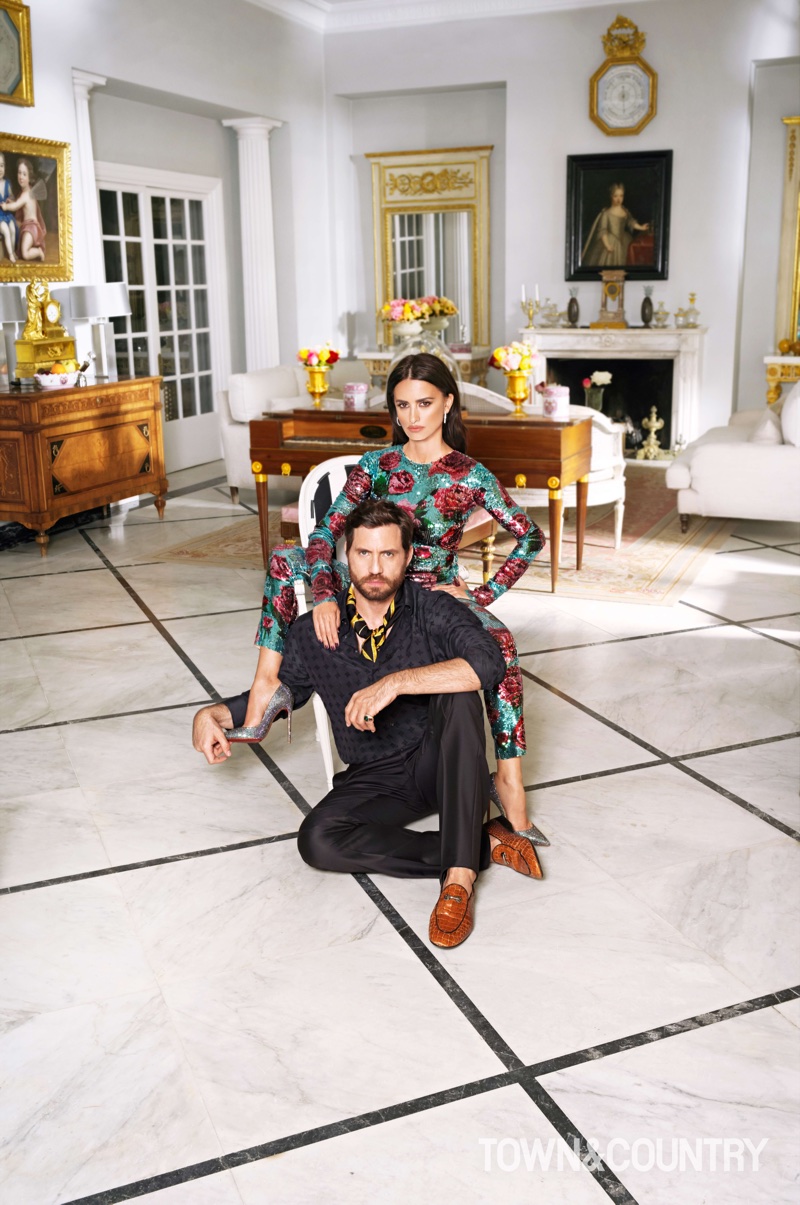 Penelope Cruz wears Dolce & Gabbana jumpsuit with Christian Louboutin heels. Edgar Ramirez poses in Armani shirt and pants with Giuseppe Zanotti loafers.
PENELOPE CRUZ ON HER CONNECTION TO THE VERSACE FAMILY
In her interview, Penelope (who plays Donatella Versace) talks about how she relates to the Versace family.
"I could relate to that family emotion. Italian and Spanish people are very similar in that way. It's like what I have with my brother and sister. Donatella, Santo, Gianni, what they had together they started together, and that family passion is very tight."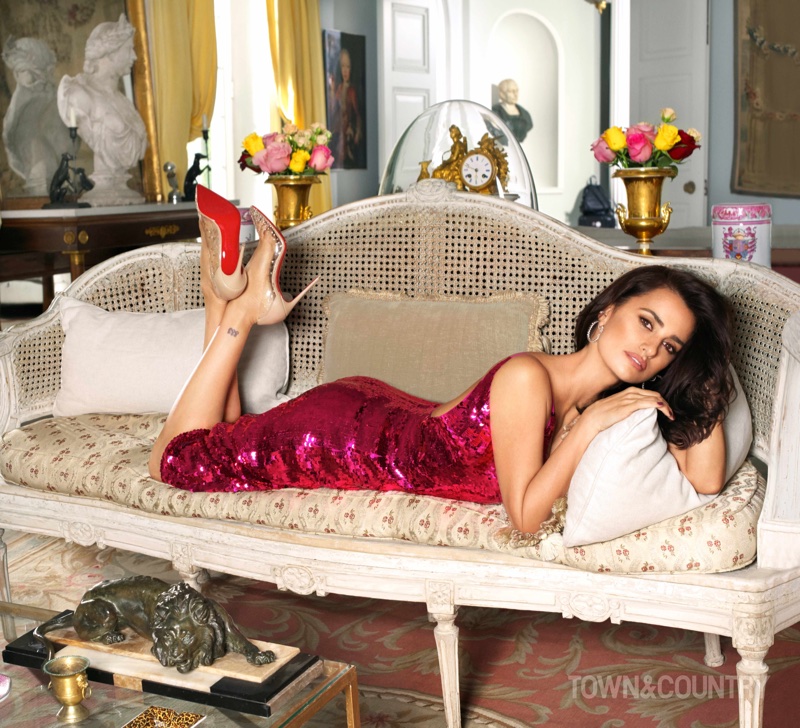 Actress Penelope Cruz poses in Oscar de la Renta sequin dress with Christian Louboutin pumps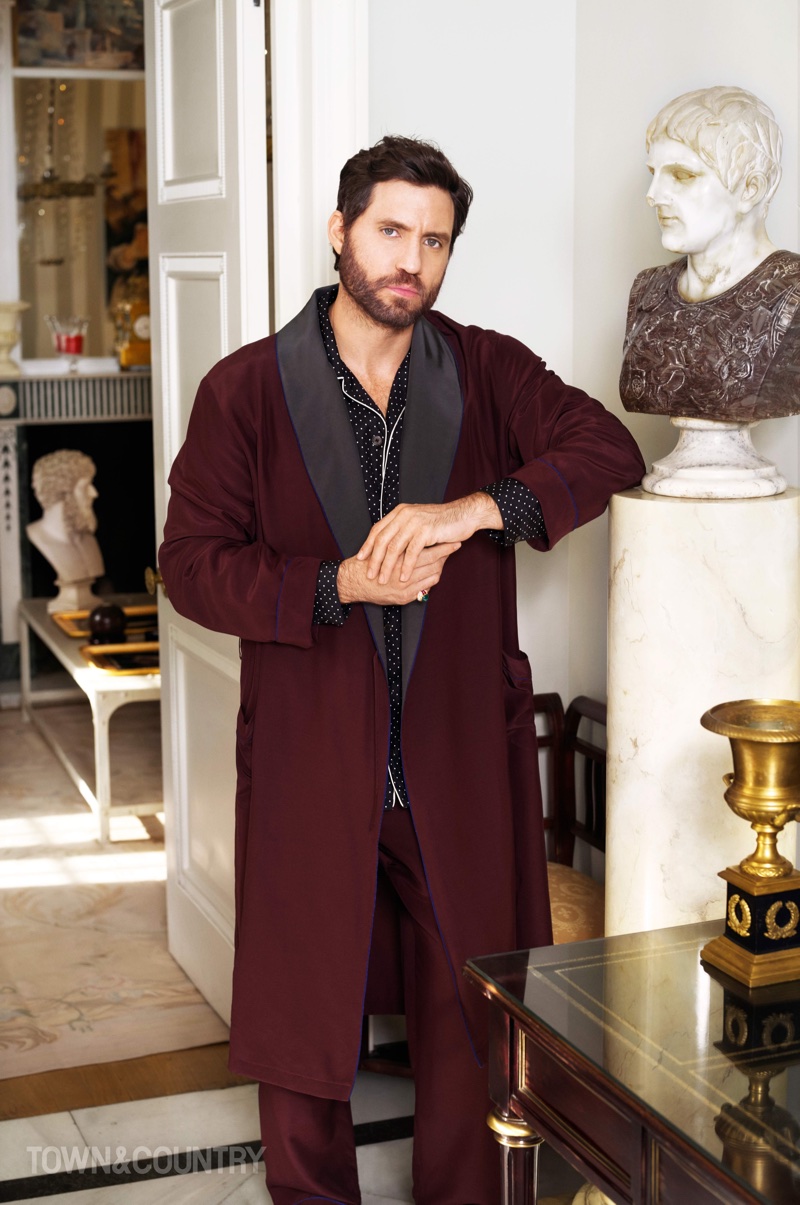 Edgar Ramirez wears Prada robe and pants with Dolce & Gabbana shirt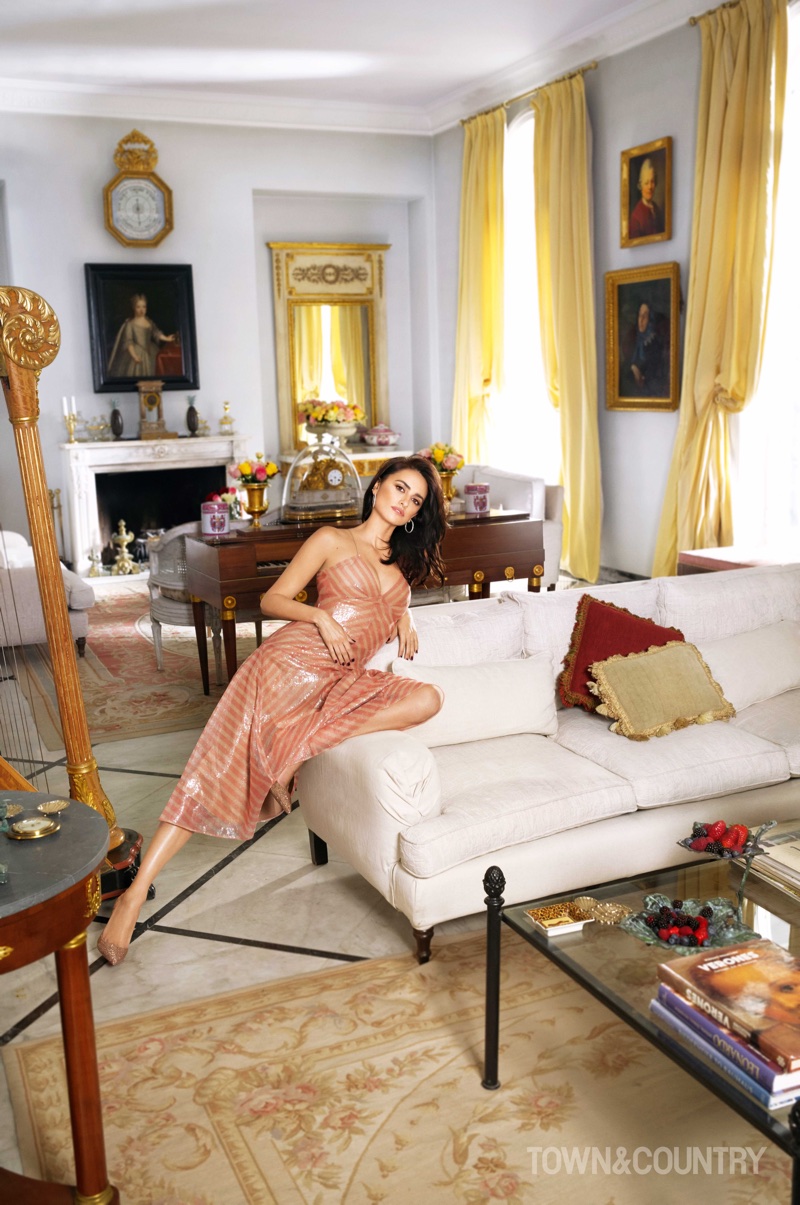 Penelope Cruz poses in Fendi dress and Christian Louboutin pumps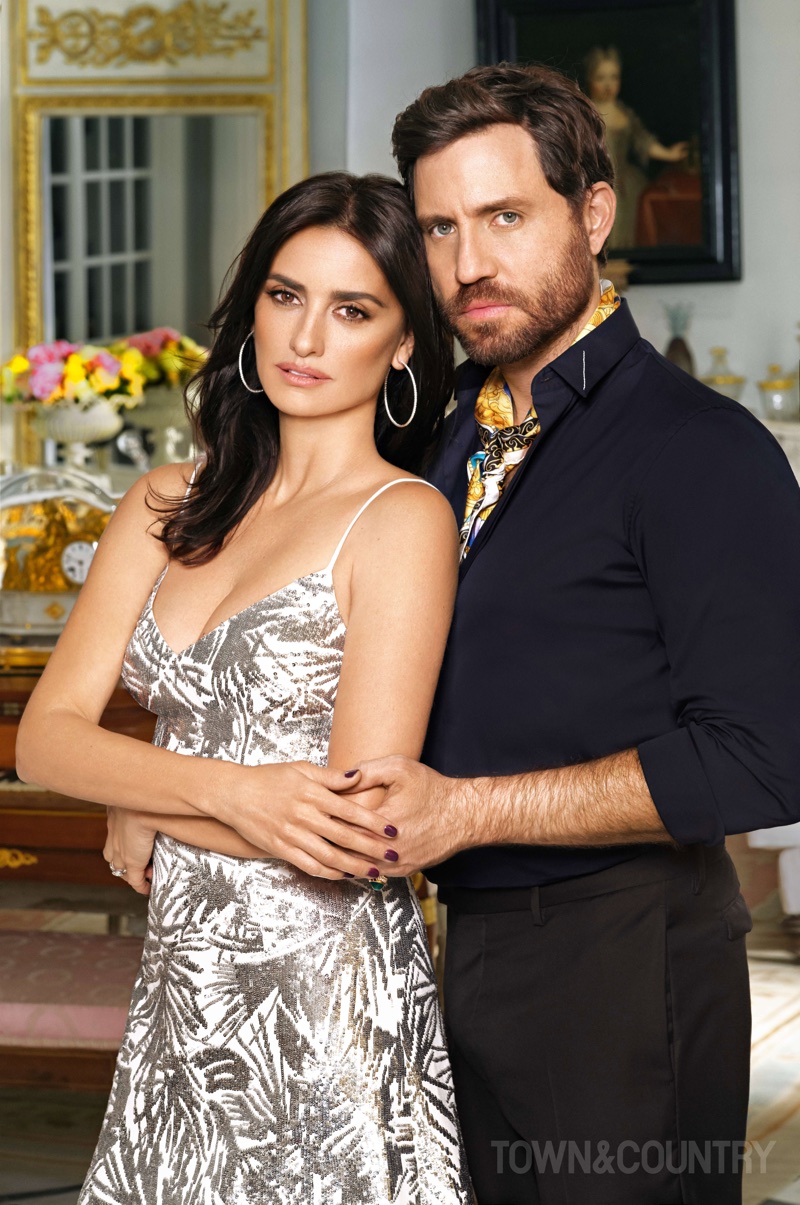 Penelope Cruz wears silver Michael Kors Collection dress and Chopard earrings. Edgar Ramirez poses in Dior Homme shirt.
comnum(0) tbcount(0) tbcount(184)
Categories:
Other Brands
Photo: Pixabay
Many girls dream about their partner getting down on one knee and asking them to be their wife – some may even plan to pop the question themselves.
It is a huge and very important moment and so requires careful thought and planning. You will be telling the story of the day you said 'yes' to your children and even grandchildren for many years to come.
But, before you do anything, you need to choose the perfect ring – take a look at these beautiful ones from Diamonds Factorythat you can customise to suit your partner's taste. Once you have the ring, you need to decide how you are actually going to ask the all-important question. This can be as understated or elaborate as you wish.
Perhaps you have always known how you would do it, maybe there is somewhere of special significance to you or you might be trying to think of something that is both creative and romantic?
If it is the latter, then read on for some ideas and inspiration…
1. PROPOSE WITH A PUPPY
Is your girlfriend desperate for a dog of her own? Then the day you surprise her with one, make it extra special by attaching the engagement ring to the collar of a sweet little puppy. After she gets over the initial excitement that cute bundle of hers, she will have a second surprise when she spots the diamond. If you are worried about losing the ring or it not being noticed, then have a name tag created but instead of the dog's name have it feature your question. Then, if she is too caught up in the moment to notice, you can suggest she takes a look at the name.
2. ASK THE QUESTION IN A PHOTO BOOTH
This is the perfect way to surprise your partner and capture the moment. Plan a fun day out around it and when the time feels right suggest that you jump in a photo booth so you have a special memory of the day. (Just make sure you know where the photo booths are beforehand, so you aren't desperately searching for one!) Strike a pose and then as the first photo clicks produce the ring and capture her reaction in the next three. Wait for the film to develop and then see it for yourself – perfect to look back on for years to come.
Photo: Pixabay
3. AN ADVENTUROUS PROPOSAL
Do you and your partner love the thrill of an adventurous activity? If so, this is the perfect way to pop the question. Adrenaline junkies could take to the skies for a skydive and present the ring as you are falling through the clouds (ensure you keep a good grip on the ring box!) or even have your question spelt out on the ground for her to spot as you come in to land.
4. RECREATE YOUR FIRST DATE OR THE PLACE YOU MET
How did you spend your first date? Why not recreate it, so it brings back all those happy memories.
Or if possible, consider asking the question in the spot where you first met.
When McFly's Tom Fletcher proposed to his childhood sweetheart Giovanna he decided to do it where they met – at school. She arrived at the building, which was in the process of being renovated, to find him surrounded by roses and candles.
5. FLASH MOB PROPOSAL
If your girlfriend wouldn't mind the proposal taking place in a public place with an audience, then this could be the perfect proposal for you. The specific details – such as where and how it happens are up to you – but sometimes the more everyday the situation, the better the surprise. Take a look at The 19.57 from Euston for inspiration.
6. A YEAR-LONG PROPOSAL
Take inspiration from this proposal that went viral when Dean proposed to Jennifer in Aruba a year after he started planning it. After being seated on the beach she was given a video to watch which showed her (now) husband asking the questions everyday for a year. He wanted to show that she had been in his thoughts everyday, so after 365 days of asking the question on screen he appeared to ask in person as the sun set over the sea behind them.
7. A SCAVENGER HUNT
Send your significant other off on a scavenger hunt, which leads them to places that mean something to the two of you and ends in the most important spot of all, where she will find you on one knee ready to ask that very important question.
Photo: Pixabay
8. SPELL IT OUT
Take your other half for a romantic walk and then either have strangers or family and friends ready to spell it out when you reach the required spot. Give them each a letter, perhaps on a t-shirt, umbrella or piece of paper and have them turn round when you are ready to ask. Just make sure they are in the right order!
9. CREATE A MOVIE TRAILER
Another proposal that went viral was the movie trailer created to be played at a local cinema. Matt sends his girlfriend Ginny off to see the film with her brother but little did she know she would become part of it. You might want to replicate this or take inspiration and do it on a smaller scale during movie night at home.
10. SERENADE HER WITH A SONG
If you can sing, why not write a song and serenade your love with it? Add in some instruments – either playing them yourself or calling in a favour from a friend who can – then you just have to choose the perfect setting. If you are worried that you will be too nervous, why not pre-record it or hire a singer to do it on your behalf?
Feeling inspired? Make that moment truly special with one of these ideas and have an engagement story you'll enjoy re-telling forever more.
comnum(0) tbcount(0) tbcount(203)
Categories:
Other Brands
Celine is at it again – designing a stylish but never-seen-before handbag. It's called the Celine Scarf Bag and it's introduced for the Spring 2018 Collection. Scarf Bag? Yes you might have already guessed it – the fashion house turned a scarf into a bag and you will get all the soft and fuzzy advantages. So do you like?
The Design
So what are the most popular scarves right now? Well, the Silk Scarves right? It's available at Celine, Hermes, Chanel and everyone loves Silk-made Scarves. They're soft, beautiful and fashionable. Now because of Celine, you can carry your Silk Scarf on your shoulder as a handbag.
Each Silk Scarf Bag is embellished with different beautiful prints, so they're unique. Choose one that matches to your personality. The top comes with a flat but strong leather strap for hand carry. This leather handle can be removed anytime you want. And you know what? You can also carry it on your shoulder.
So what's this bag actually made from? It's 87% from textile and 13% from calfskin. And this Scarf Bag is perfect for the summer. It can be used as an everyday bag, a beach bag and picknick bag. And it's even more ideal because the Silk is so feminine-soft.
The Interior
So how does the interior look like? It's pretty obvious right? There is only one compartment, but it's big enough to store all your personal stuff and more. Because of the silk, it's also very flexible (but not that you can overstuff it).
The Prices And Sizes
Measuring 11' x 15' x 8' inches, priced at $1400 USD, €950 EUR, £880 GBP, $1800 SGD, $11000 HKD, $1750 AUD, ¥150000 JPY, 10000 CNY via Celine boutiques.
More Images And Colors
comnum(0) tbcount(0) tbcount(218)
Categories:
Other Brands
French model and actress Laetitia Casta graces the pages of ELLE Russia's February 2018 issue. Lensed by Arseny Jabiev, the brunette stunner poses in glamorous fashions for the editorial. Stylist Vadim Galaganov dresses Laetitia in designs from the likes of Ermanno Scervino, Nina Ricci and Dolce & Gabbana. From lace tops to fringed styles and airy pieces, the 39-year-old stuns for each shot.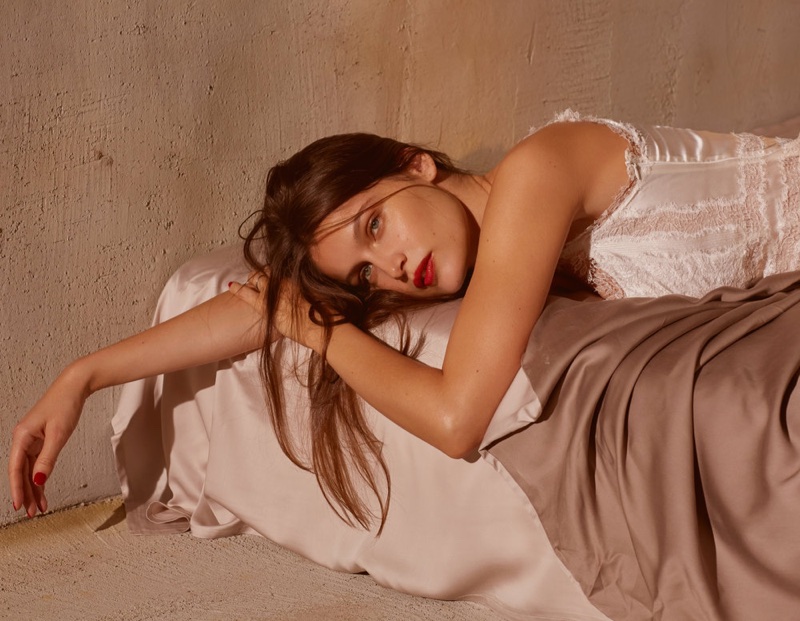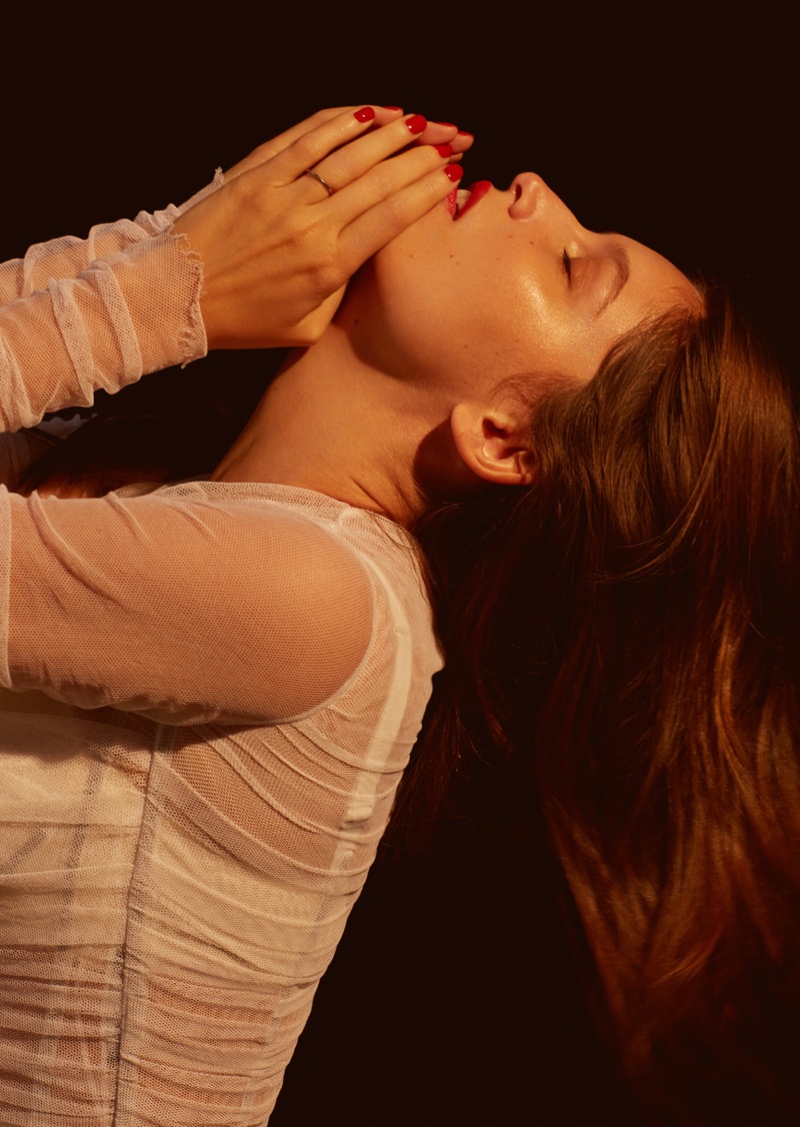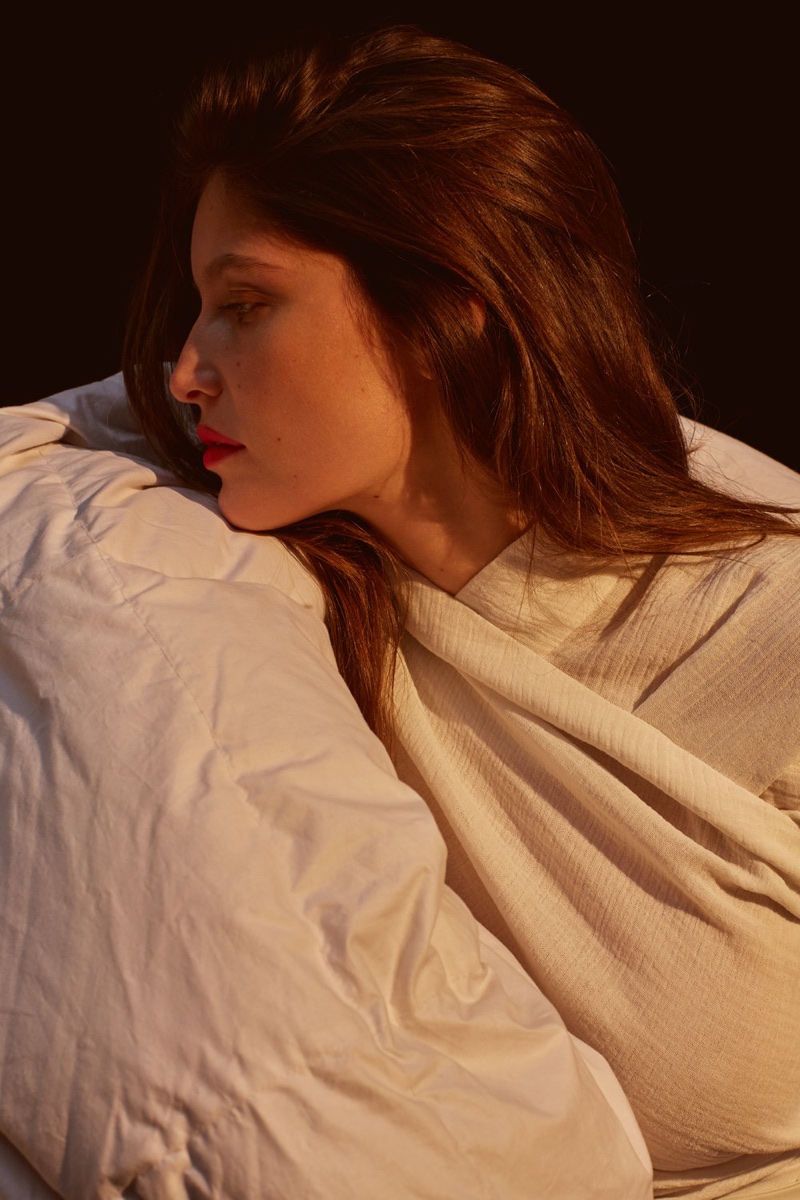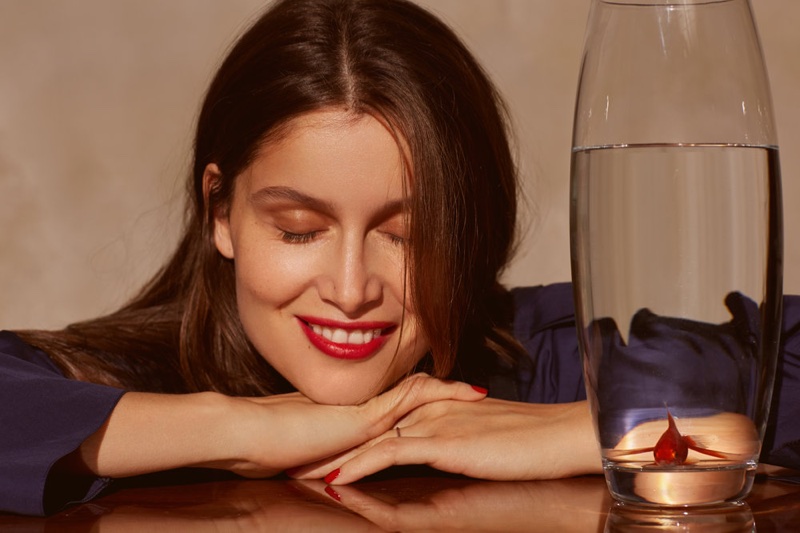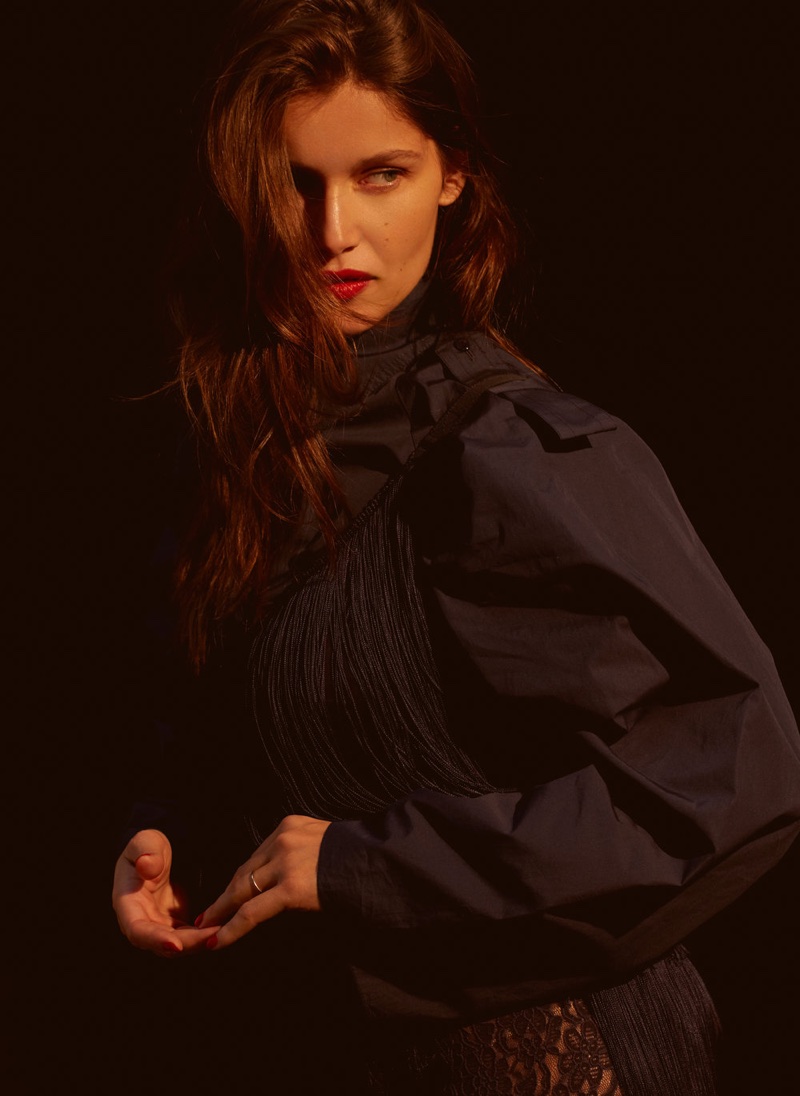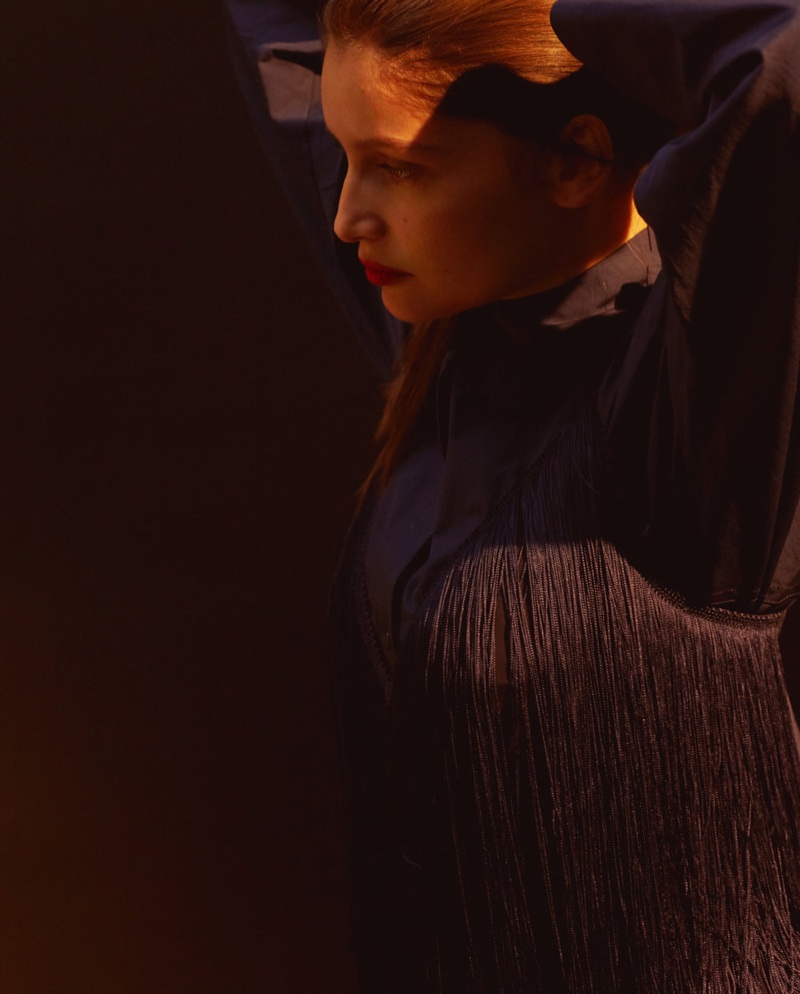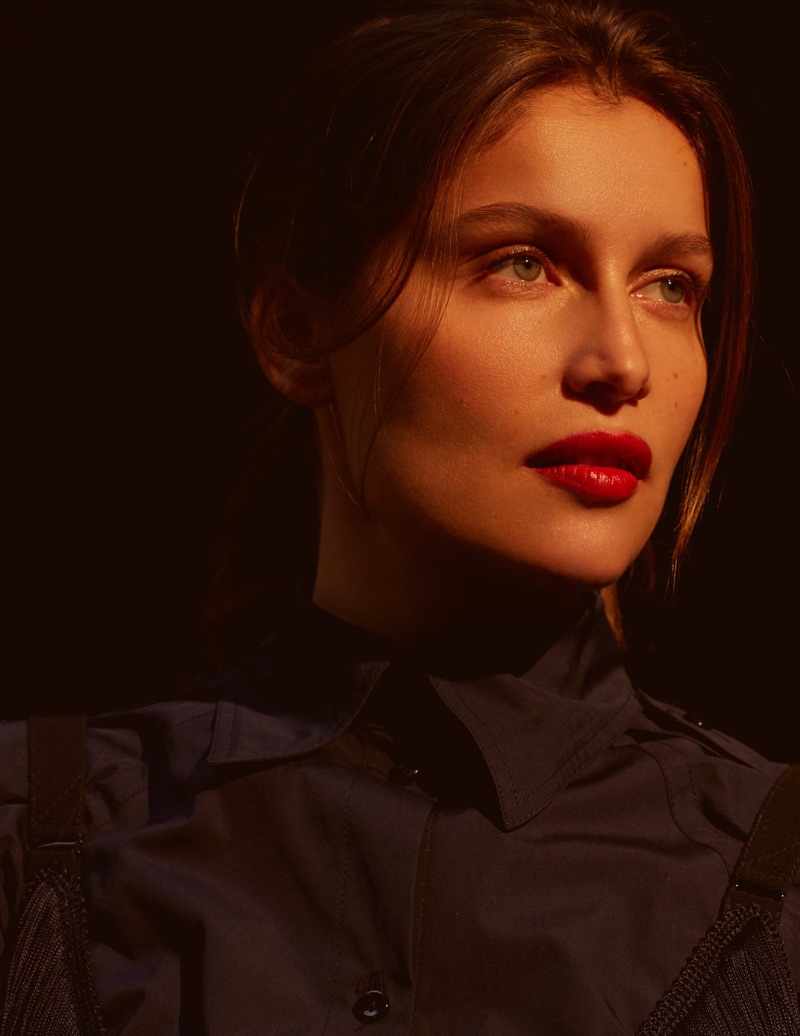 Categories

New Posts

Hot Posts